The 1999K Street office building in Washington D.C.'s central business district features several special facades. These include a lobby facade and several "screen walls". The lobby facade consists of a post-and-beam construction in which the glass panes are attached to 6 m high glass swords.
Screenwalls with Specially Developed Supporting Structures
Special supporting structures were developed for the screen walls. With "coved" beams and filigree elements subject to tensile stress, they not only enable efficient load transfer, but at the same time lead to the greatest possible transparency.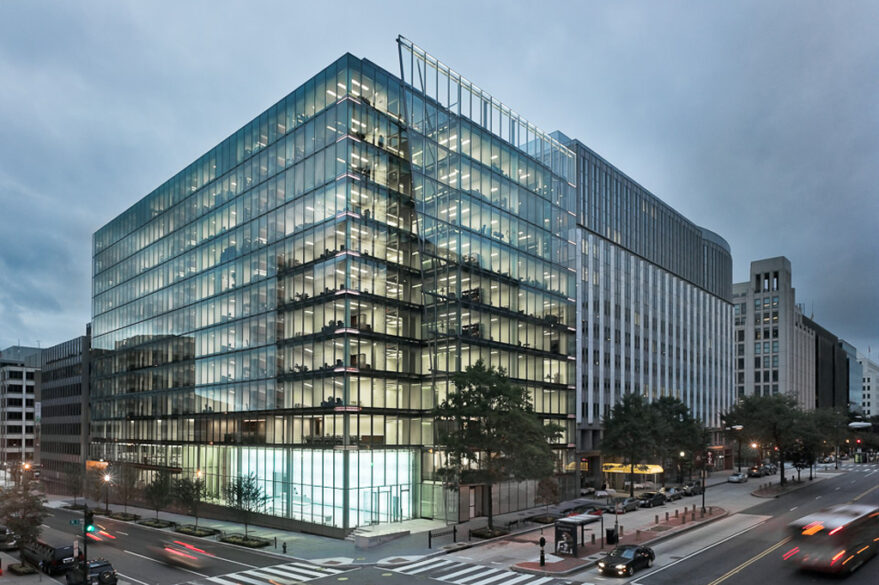 Architecture
JAHN, Chicago/USA
Planning time
2006 − 2007
Construction time
2007 − 2009
Services by Werner Sobek
Structural engineering
Facade planning for the special structures (WP 1 − 5 acc. to § 64 HOAI)
Client
Vornado Realty Trust, New York/USA
Photography
Rainer Viertlböck, Gauting/Germany