The InformatiKOM of the Karlsruhe Institute of Technology KIT is a new building on the edge of the ring road that surrounds Karlsruhe's city centre. Werner Sobek was responsible for the facade engineering of the project.
The new building consists of two square structures, each with three storeys, which are placed one above the other with an offset. The lower structure is adjoined by a new building, also three storeys high, with a triangular ground plan. It is divided into a transparent base zone and massive upper floors.
The InformatiKOM is intended for various university facilities and institutes such as the Institute for Computer Science.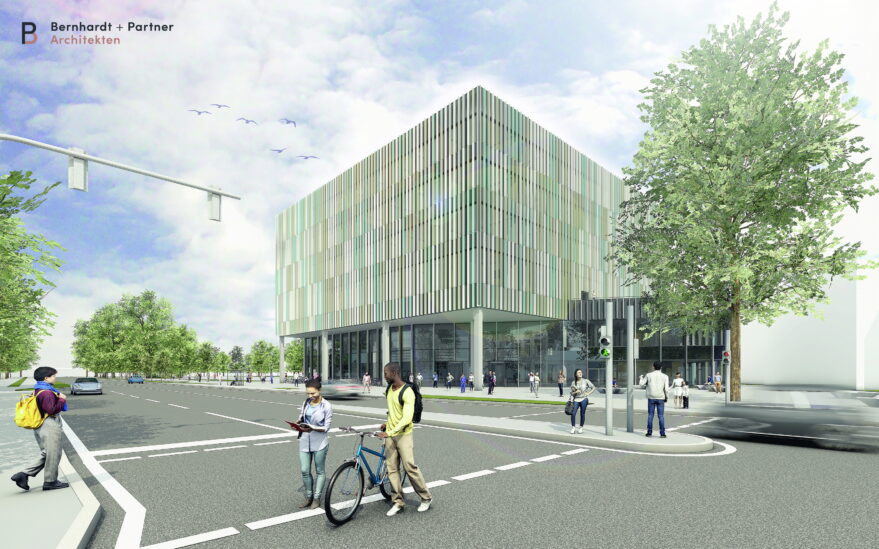 Architecture
Bernhardt + Partner, Darmstadt/Germany
Planning time
2018 − 2020
Construction time
2020 − 2023
Services by Werner Sobek
Facade engineering
(WP 1.1 − 2.4 acc. to AHO)
GFA
16,800 m²
Client
The Klaus Tschira Foundation,
Heidelberg/Germany
Renderings
Bernhardt + Partners, Darmstadt/Germany