Suvarnabhumi Airport in Bangkok was opened in 2006. The airport was planned by Murphy/Jahn from Chicago, Werner Sobek designed the support and facade engineering of the new international airport. This includes the impressive lamella roof with dimensions of 561 m × 210 m, which floats on 16 supports at a height of approx. 40 m. The individual spans amount to 126 m for the roof. The individual spans are 126 m for the main trusses and 81 m for the secondary trusses. Under this roof is the large, completely glazed terminal building.
Floating Lamella Roof Above Glazed Terminal Building
Planning an airport of this size requires an optimum of interdisciplinary cooperation between architects and engineers. The complexity, the size and last but not least the extreme climatic conditions of Thailand required innovative architectural solutions and congenial engineering services. The goal was to develop a building that was economical in terms of its energy consumption at the limits of what was technically feasible.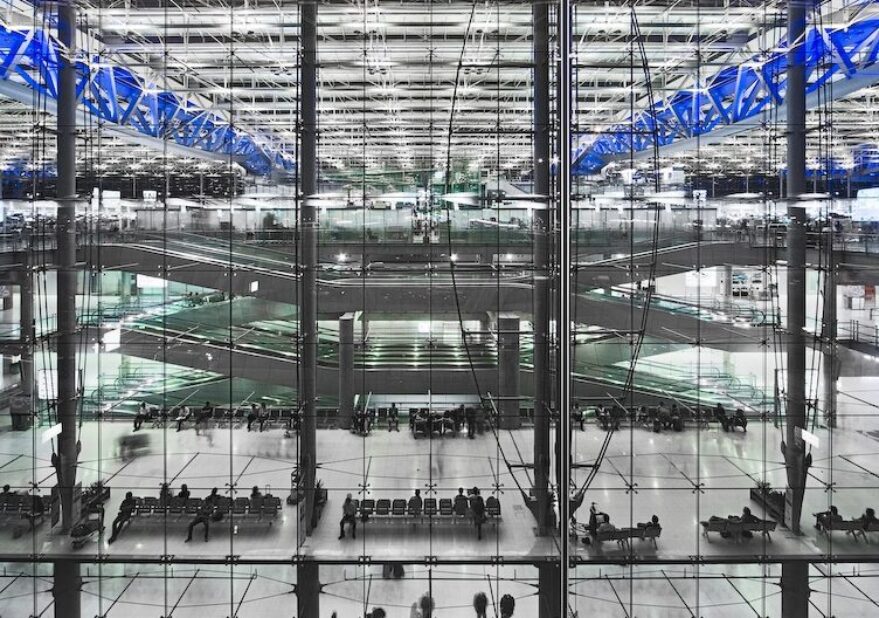 Architecture
Jahn Architecture Inc., Chicago/USA
Planning time
1995 − 2001
Construction time
2001 − 2006
Services by Werner Sobek

Structural engineering (WP 1 − 8 acc. to § 64 HOAI)
Facade engineering (WP 1 − 8 acc. to § 64 HOAI)
GFA
563,000 m²
Client
New Bangkok International Airport Co. Ltd./Thailand
Awards
AIA Distinguished Building Award 2006
Photography
Rainer Viertlböck, Gauting/Germany
From the terminal, the individual piers are reached via a system of tubular "concourses". These connecting corridors each have a width of 42 m and are 3,100 m long in total.
The new airport building was completed between 2001 and 2006 and covers a total of 563,000 m² of gross floor space. It is located in the east of the Thai capital and is one of the busiest airports in Asia.