A number of new rooms have been added to Chartres' historically listed town hall as part of a comprehensive programme of renovation works. The project's brief dictated that these additional spaces should be functional, modern and highly sustainable.
Werner Sobek was responsible for the structural and facade engineering for this attractive project.
Sustainable from the Construction Site to HQE Certification
This latter goal played an important role throughout the design process and was reflected in the attainment of an HQE certification (Haute Qualité Environnementale). The town hall's extension is based on a slender steel frame with prefabricated timber box girders that were inserted into the metal framework and serve as cornices around the ceilings in the individual rooms. Building physics and energy analyses were carried out to optimise the performance of the structure's facade, which partly consists of a double-skin glass construction and was partly built using a combination of glazed elements and panels made from local stone.
The overall desire for sustainability also had a significant influence on other aspects of the project, including its production processes and the organisation of the construction site. For example, the high degree of prefabrication employed in the development allowed the level of noise pollution and site traffic in Chartres' historic town centre to be reduced to an absolute minimum.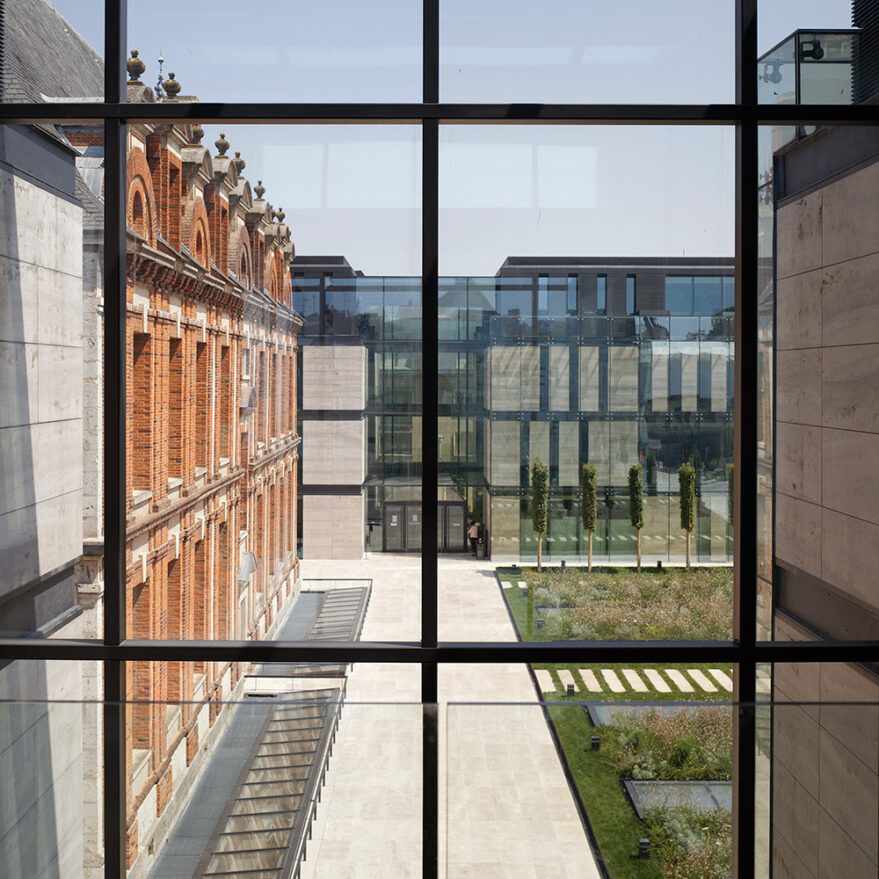 Architecture
Wilmotte & Associés, Paris//France
Planning time
2012 – 2017
Construction time
2015 – 2022
Services by Werner Sobek
Structural engineering
Facade engineering
GFA
14,000 m²
Client
Mairie de Chartres, Direction du Patrimoine, Chartres/France
Photography
Vincent Fillon, Paris/France