The Year is Drawing to a Close – Time for a Look Back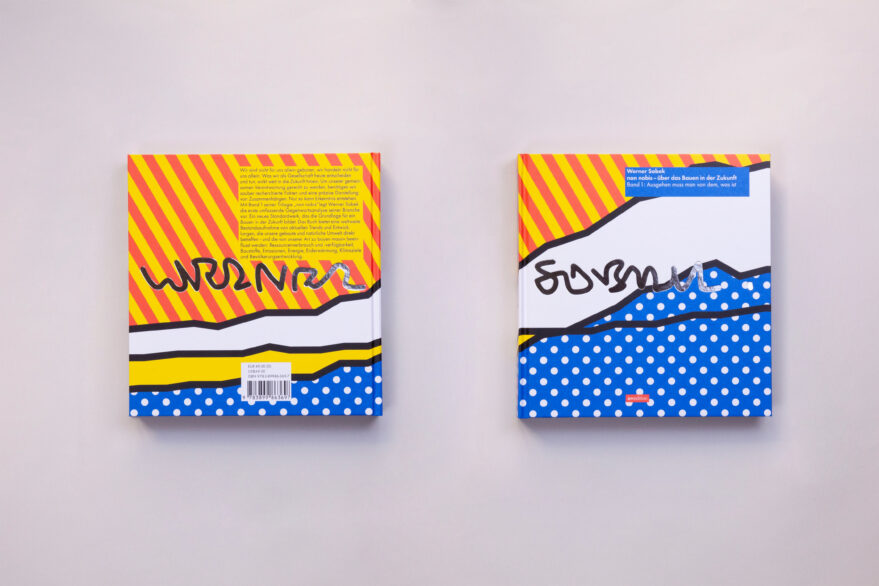 non nobis
In February 2022, volume 1 of Werner Sobek's trilogy "non nobis" was published. In almost 300 pages, the pioneer in sustainability in construction presents all the facts and analyses needed to understand the climate-damaging role of building. Demand is high – the fourth edition of the book was printed in the summer.
Federal Cross of Merit on Ribbon / Calwer Passage
In May, Prof. Werner Sobek was presented with the Federal Cross of Merit on Ribbon of the Order of Merit of the Federal Republic of Germany. In July, the facades of the new Calwer Passage were greened; together with the green roofs of the building complex, they now help to reduce the fine dust pollution on site and improve the microclimate.
30 Years Werner Sobek / Chalice Supports
Also in September, we celebrated our 30th anniversary at the Mercedes-Benz Museum. An occasion to take stock of what we have achieved so far and at the same time to look ahead to our great task of achieving the targets of the Paris Climate Agreement in the coming years.
In November, we received good news and pictures from our team working on the Stuttgart station concourse: 24 of a total of 28 chalice-shaped supports are finished there – and they look simply stunning!
We have a big task ahead of us if we want to slow down man-made climate change. We want to continue to face up to this task and, together with all our partners, take the path towards a sustainable future for the building industry.
The last of Werner Sobek's 17 theses published in 2019 is the admonition: "Nature is the measure of all things" – a guiding principle that we want and need to keep in mind.