A number of architectural alterations are being made to the state capital of Stuttgart as part of the Stuttgart  21 railway project. These changes include the construction of a new, underground, eight-track through station with a train shed that measures approximately 447 metres long and 80 metres wide. The load-bearing, reinforced concrete shell roof over this space is held up by pillars known as chalice supports. These supports are formed in such away that they underpin a horseshoe-shaped section of the flat shell roof above.
Natural Lighting and Ventilation of the New Stuttgart Station
Openings at the tops of the chalices are covered by diaphanous gridshells made from glass and steel. The curved, light-coloured concrete surfaces of the supports are designed to reflect incident daylight a long way into the surrounding space.
Due to their complex geometries and the specifications that need to be observed when using visual concrete (class SB4), the station's load-bearing constructions are subject to a range of very exacting standards. For example, the reinforcement planning process for a typical interior chalice with approximately 300 t of reinforcement necessitates the production of 350 DIN A0 drawings, including layout drawings and drawings detailing rebar shapes. In total, around 1,500 different positions have to be specified for every chalice support. No fewer than 400 drawings are needed for each of the chalices at the edges of the development which typically contain approximately 350 t of reinforcing steel (including the upper section of adjacent wall). Mapping out the entirety of the station's shell roof requires around 12,000 reinforcement drawings overall.
More about the chalice supports in our podcast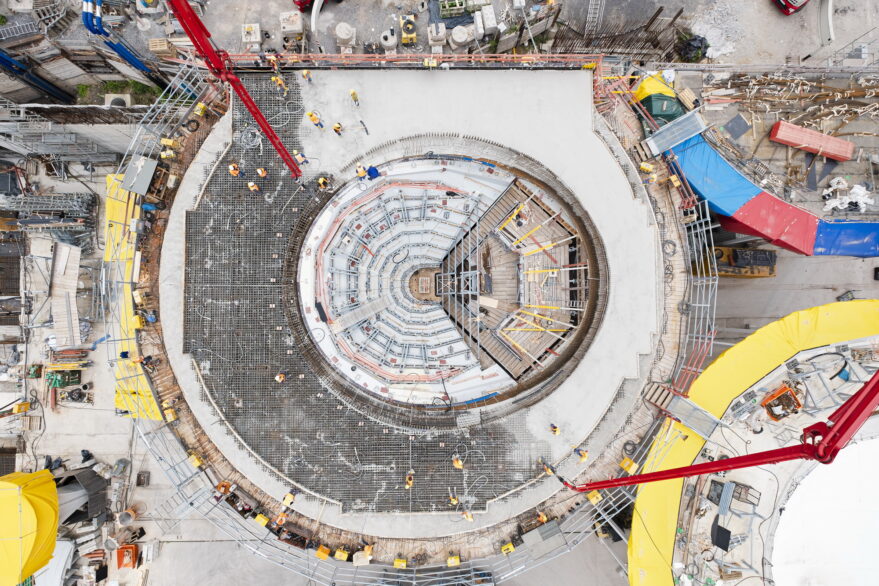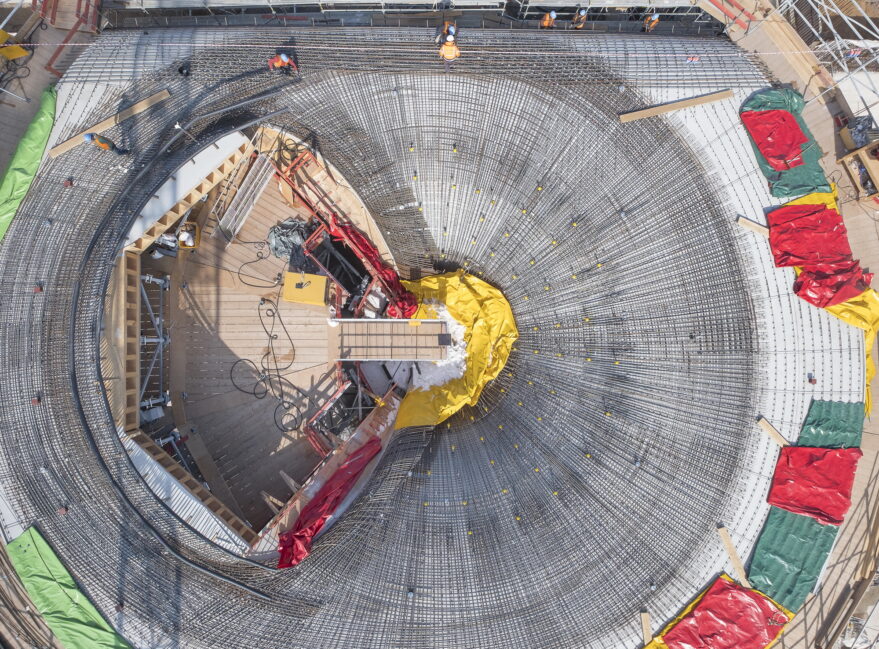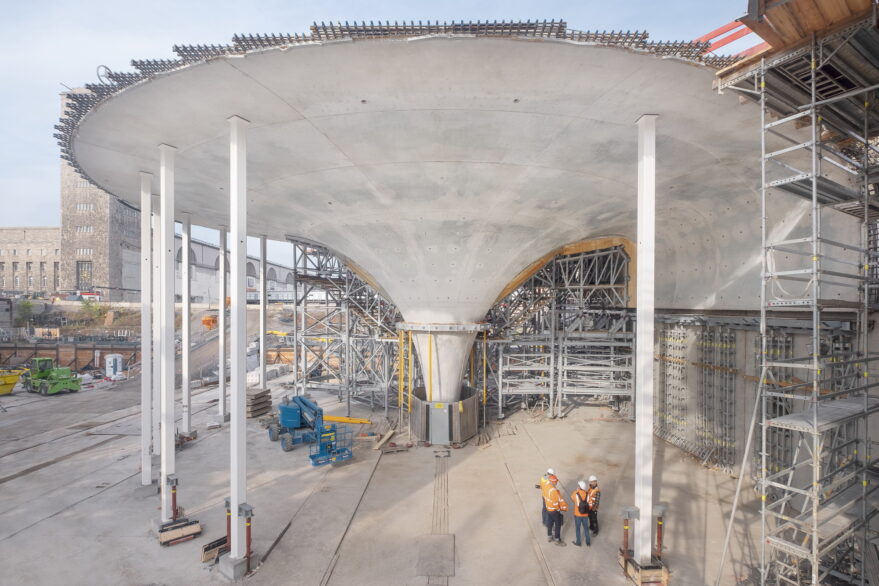 Architecture
Ingenhoven architects, Düsseldorf/Germany
Planning time
2011 – 2020
Construction time
2014 – 2025
Services by Werner Sobek
Structural engineering (WP 3 – 5 + 8)
Client
DB Projektbau GmbH, Stuttgart/Germany
Images
Ingenhoven Architects, Düsseldorf/Germany
HG Esch, Hennef/Germany
Achim Birnbaum, Stuttgart/Germany
Aldinger und Wolf, Stuttgart/Germany
Peter Wels, Hamburg/Germany
Ingo Rasp, Chur/Switzerland