Technology Campus Istanbul
Garanti Bank Pendik Technology Campus in Istanbul is one of the most sustainable and innovative building complexes in Türkiye. Werner Sobek was responsible for sustainability consulting, technical building services consulting (MEP), structural engineering and facade engineering for the project. The total size of the project is 142,000 m², divided into three parts: Open office landscape, special zones and service areas (e.g. parking and archive).
Exemplary for Sustainable and Innovative Construction
For the LEED Gold certification, various measures were implemented to improve the building's sustainability. For example, the existing trees were protected to prevent erosion by rainwater. The building envelope was optimised through thermal simulation analyses, which reduced the heating and cooling loads in the building.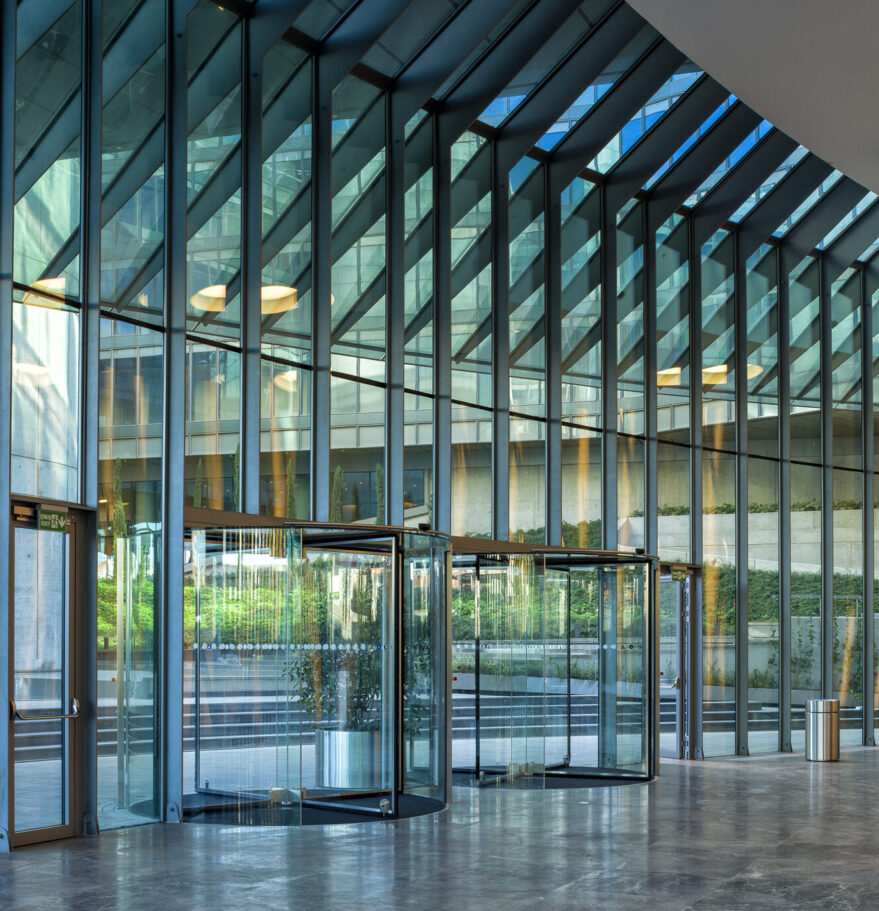 LEED Gold Certification Achieved
In addition, the sustainability concept focuses on the rejuvenation of the site, water conservation, energy saving and high user comfort. A concrete core activation system and a ventilation system with heat recovery sustainably reduce energy consumption and operating costs.
Architecture
Midek/ERA, Istanbul/Türkiye
Planning time
2009 − 2018
Construction time
2010 − 2019
Services by Werner Sobek
Sustainability consultancy
MEP consultancy (WP 2)
Structural engineering
Facade engineering (WP 1 − 9)
GFA
124,000 m²
Client
Garanti Bank, Istanbul/Türkiye
Photography
Cemal Emden