D10 is a single-storey detached house in a mature residential area near Ulm, which is accessed via a private driveway. The defining elements of the building are two parallel wall sections. The room is closed off by generous glazing. A surrounding, spacious terrace, protected by the wide cantilevered flat roof, connects the interior and exterior spaces.
Glassy Elegance Between Parallel Wall Panels
The building is also entered via this terrace. The living spaces are located on the ground floor, while the ancillary rooms are located in the basement. On the north side of the building is a double garage, through which the basement can be entered directly. Internal access is via a staircase in the living space.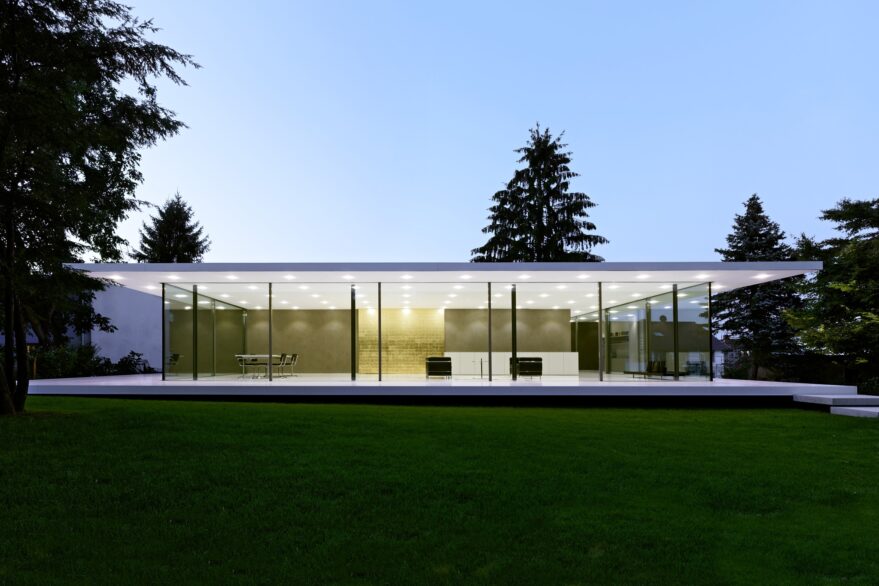 Architecture
Werner Sobek, Stuttgart/Germany
Planning time
2008 − 2009
Execution time
2009 − 2011
Services by Werner Sobek
Design
Object planning
Structural engineering
Facade engineering
Sustainability concept
MEP engineering (WP 1 − 8)
Optimization of energy efficiency
Photography
Zooey Braun, Stuttgart/Germany
Awards
Nomination for German Design Award 2013
Nomination for DAM Prize for Architecture in Germany 2013
Award of the BDA District Group Ulm-Donau-Iller 2014