The new, four-storey "Bioniq" student hall of residence is a sustainable, modular timber Passivhaus whose construction system is being tested as a pilot project for universities across Germany that have a very limited housing supply.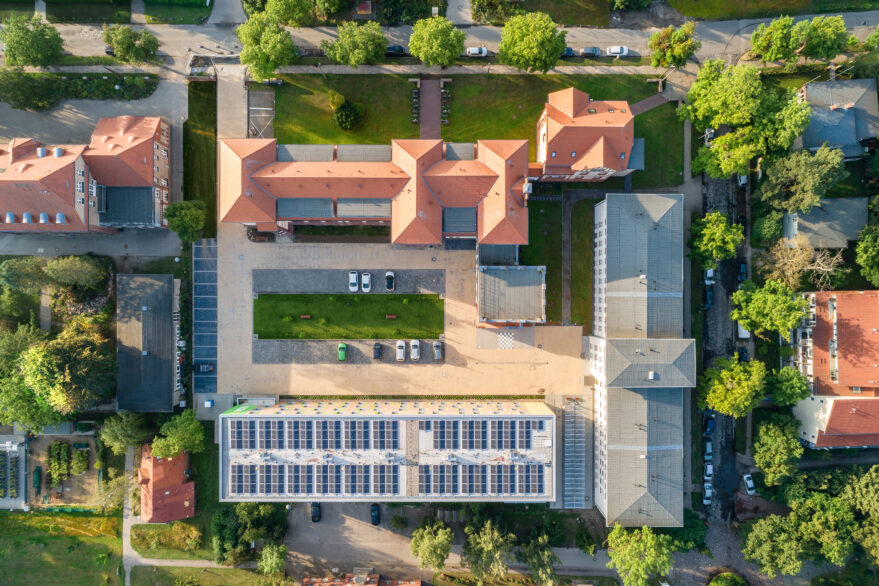 Apart from the staircase walls, all of the development's load-bearing walls are timber frame constructions that are braced using large panels of timber board. The building's self-supporting facade is attached to the slabs between the individual storeys, each of which is made up of solid cross-laminated timber panels that act as three-span beams and span two of the walls that divide up the student apartments. Due to the layout of the accessible apartments on the ground floor, the timber frame walls separating the (narrower) apartments on the storey above also serve as deep beams. The building meets the strict requirements of the KfW Efficiency House 40 Standard and was therefore granted funding by the German government.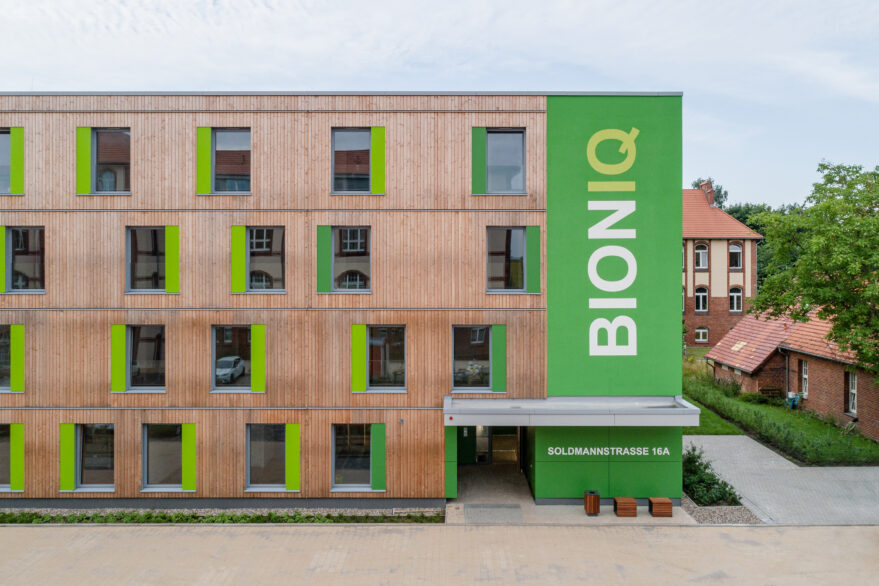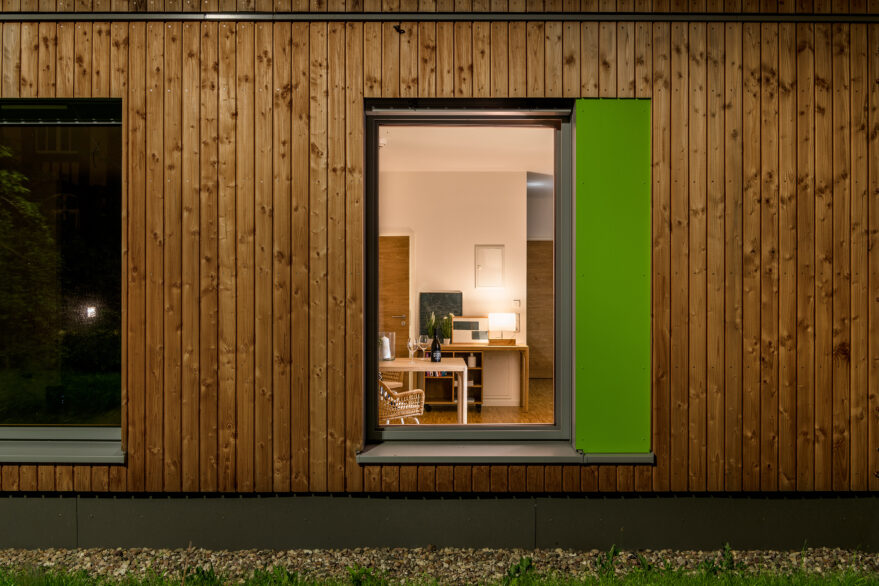 For the construction of a new students' hostel located in Greifswald/Germany, Werner Sobek developed a highly-efficient sustainability concept based on a careful analysis of climate and location. The concept includes the use of flexible solar protection units and renewable energy sources (photovoltaics and geothermal energy).  A further reduction of operational costs – combined with a significant increase in user comfort – could be achieved by natural ventilation. Geothermal energy is used through a heat pump to heat and cool the building. The heat is used for heating the building's rooms (floor heating). In summer it serves for tempering. The heating of the water is also provided by the highly efficient heat pump.
Architecture
SEHW, Berlin/Germany
deluse architects, Berlin/Germany
Planning time
2011 – 2012
2019 – 2020
Construction time
2020 – 2021
Services by Werner Sobek
Structural engineering (WP 1 – 6 + 8 acc. to HOAI)
MEP engineering (WP 1 – 6 acc. to HOAI)
Building physics incl. heat and sound insulation (WP 1 – 6 acc. to HOAI)
KfW "Efficiency House 40" planning and verification
Sustainability consultancy
GFA 
2,700 m²
Client
Bioniq Greifswald GmbH, Berlin/Germany
Photography
Branislav Jesic, Berlin/Germany