For the primary school in Bergen-Enkheim, Frankfurt a.M., a new building was constructed in solid construction. The building is designed as a passive house. Werner Sobek was commissioned with the structural engineering and building acoustics.
School Building as a Passive House
The reinforced concrete ceilings were mainly supported by masonry walls, and wall-like reinforced concrete beams were used for support. In the facade area of the school, the supports were provided by facade girders.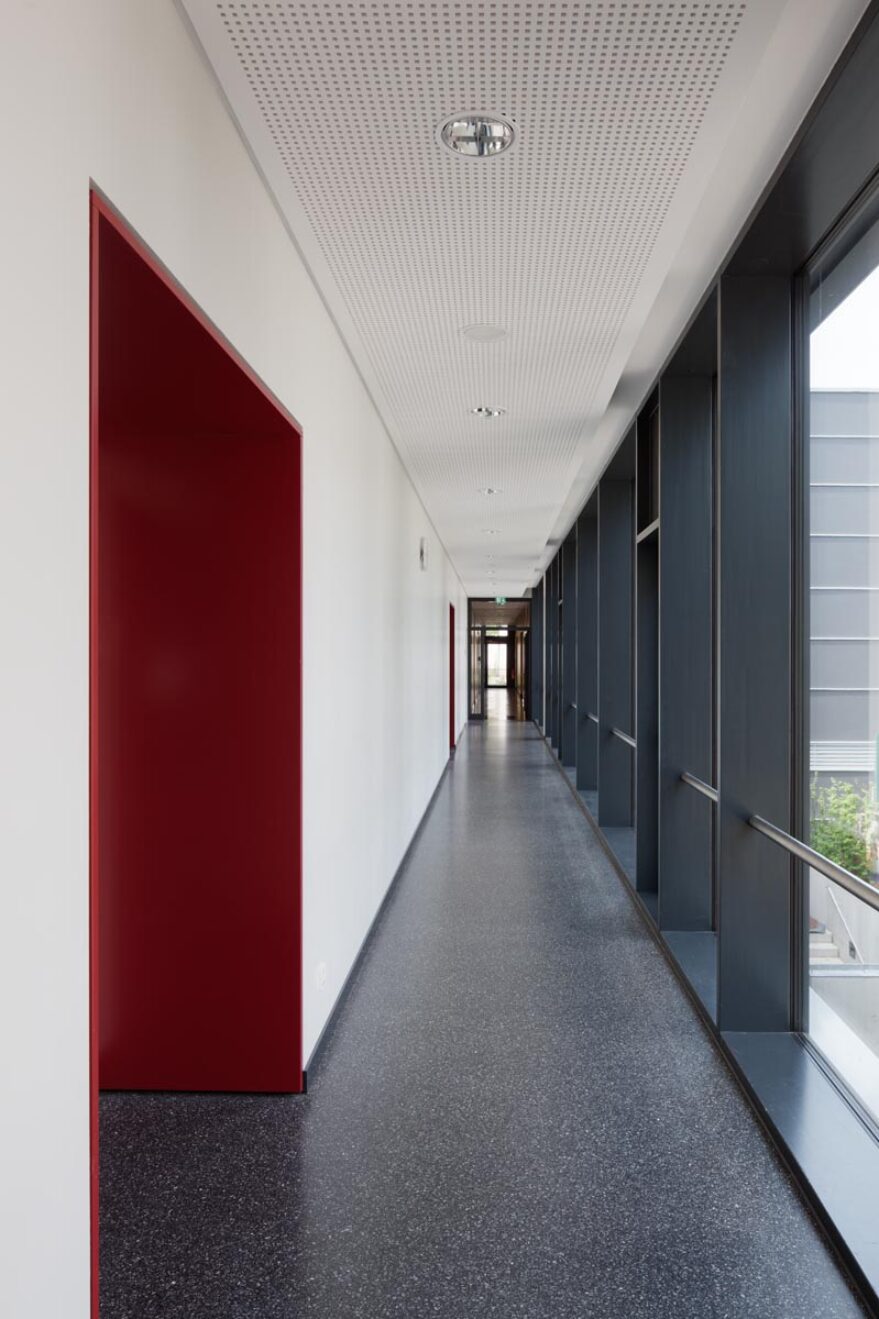 Architecture
sdks architekten, Darmstadt/Germany
Planning time
2009
Construction time
2010
Services by Werner Sobek
Structural engineering
Architectural acoustics (WP 1 – 5 acc. to § 64 HOAI)
GFA
3,900 m²
Client
Hochbauamt Frankfurt am Main/Germany
Photography
Thomas Ott, Mühltal/Germany