In the Senckenberg Quarter on the Kulturcampus, an urban mix of flats, office space, hotel and gastronomy was created, and an 8-room day-care centre for children was also built.
Architectural Finesse in Terms of Structure
Standing at a height of 106 m with twenty-six storeys and four subterranean levels, '99 West' is a high-rise office building for up to 1,200 personnel next to the '140 West' high-rise development on the former site of Frankfurt's AfE tower. Built out of reinforced concrete, the aboveground section of 99 West consists of six projecting base levels and twenty standard storeys.
Access to the upper floors can be gained via two cores: one that runs the entire height of the building, and one that is supported by an elaborate solid construction on the first basement level. Diagonal supports made of reinforced concrete allow the storeys in the lower section of the building to be staggered, adding extra architectural interest to the otherwise restrained facade design. Overall, the tower is supported by a combined pile slab foundation.
Werner Sobek was responsible for the building's structural engineering.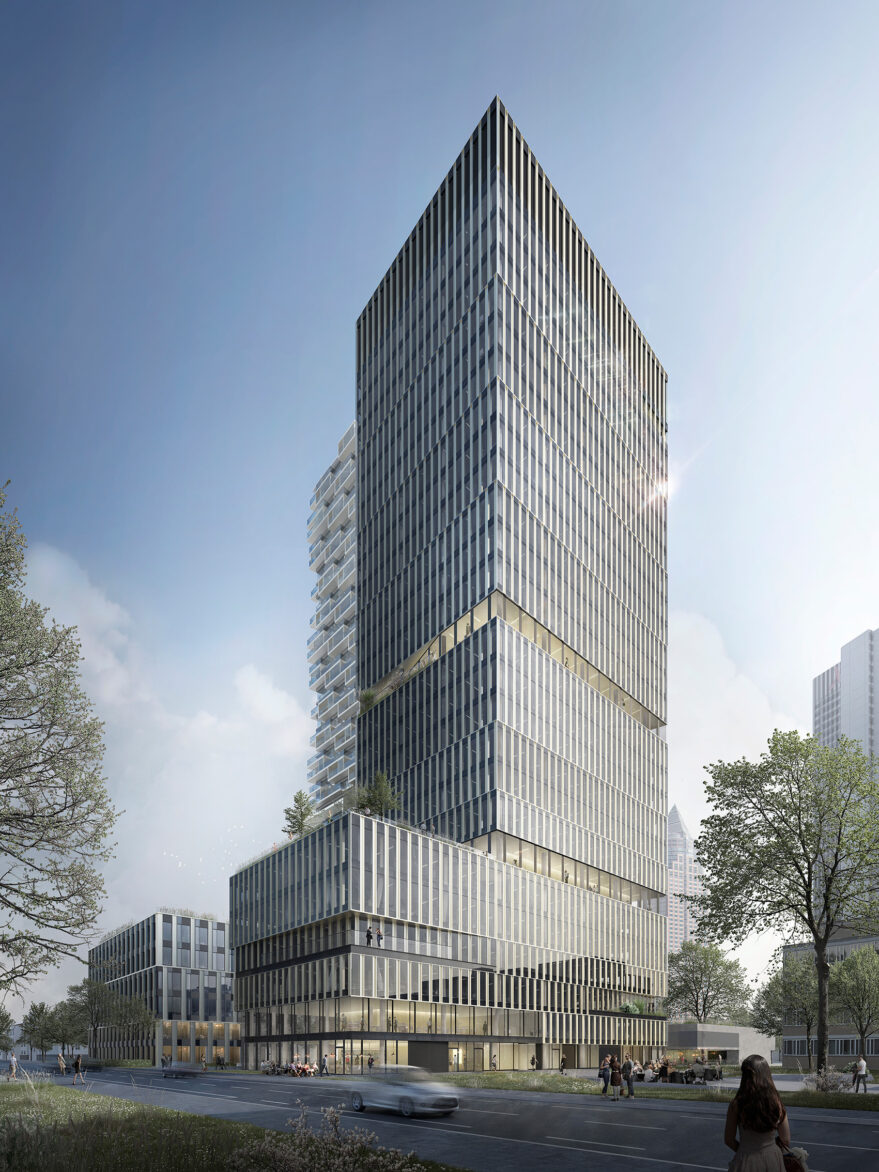 Architecture
cyrus architekten, Frankfurt am Main/Germany
Planning time
2018 – 2020
Construction time
2020 – 2021
Services by Werner Sobek
Structural engineering (WP 2 – 6 acc. to HOAI)
GFA
39,200 m²
Client
99 West Tower GmbH & Co. KG, Frankfurt am Main/Germany
Visualization
luminousfields, Hamburg/Germany