The Aktivhaus B10 uses an app developed especially for the project to network electric vehicles and buildings into an integral overall system. Special attention was paid to the design of the user interface of this app – after all, it is the interface through which the entire interaction between user and system takes place.
Previous approaches to linking electric vehicles and stationary energy systems are characterised by a rather loose functional coupling of different technical subsystems. They each require their own control systems and operating devices. As a rule, building control is limited to the building and directly associated functions. The same applies to apps developed for electric vehicles (e.g. to display the respective charging status). Their functionality is also usually limited to the vehicle.
Electric Vehicles and Buildings as Integrally Considered Overall System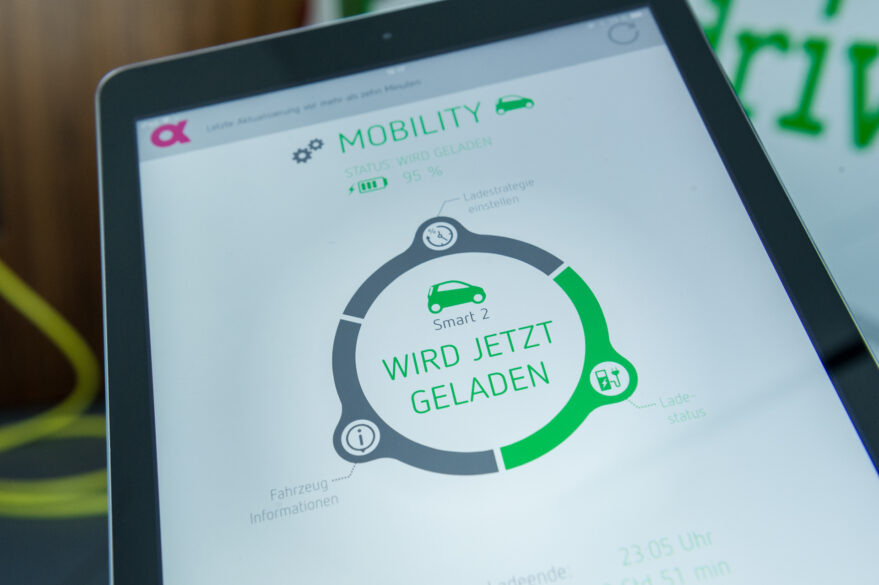 In order to simplify the interaction of the different components, a dynamic and context-dependent control system was implemented. This is based on the time of year and day as well as the user's habits, location (at home or on the road) and identity. The app is intended to simplify operation and increase comfort. Therefore, it can suggest actions to support the user. The interface also offers the possibility to integrate a so-called avatar, which is supposed to motivate in a positive way to lead a life that is as sustainable as possible. It thus provides positive emotional feedback to the user and increases the acceptance of the system.
Architecture
Werner Sobek, Stuttgart/Germany
Planning time
2013 − 2014
Construction time
2014
Services by Werner Sobek
Design
General planning
Interface design
Sustainability concept
Client
E-Lab Projekt gGmbH, Stuttgart/Germany
Photography
René Müller, Stuttgart/Germany