In the course of Doha's development into a global financial, cultural and tourism center, a new national museum was built in the capital of Qatar.  Due to its size and geometric complexity, the building designed by Jean Nouvel required the highest standards of planning and installation of the building envelope. The basic idea of the design was the complex, rosette-like structures of so-called sand roses – structures that form naturally in the desert during the evaporative crystallization of gypsum.
Doha's New Desert Rose – Geometric Eomplexity Par Excellence
This motif was used to develop a building complex that measures approximately 400 m × 250 m in footprint. It reaches up to 40 m in height. The National Museum is composed of 600 different, discus-shaped elements that are intersected with each other. The complex geometry of the exterior space is also continued inside and conveys a unique spatial experience.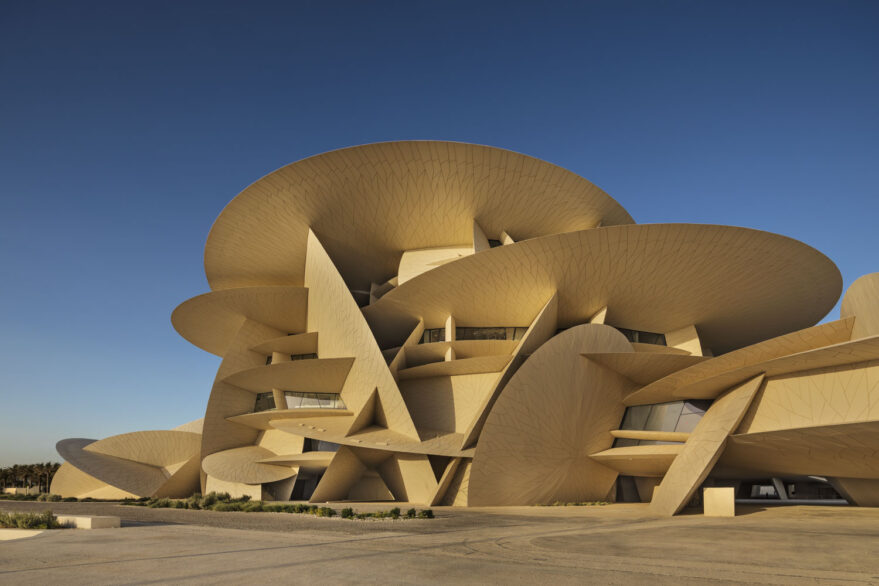 Consulting, construction supervision and interface management
In addition to the planning, Werner Sobek's scope of services also included a team of architects and engineers who were continuously present on the construction site. They were responsible for site supervision, interface clarification, coordination and, last but not least, for communicating the planning to the local companies carrying out the work. Here, not only profound technical knowledge, but also a high level of intercultural competence in the cooperation with participants from East and South Asia, the Gulf States, the USA and Europe played a major role.
World's Largest BIM Model of Its Time
The central component of the planning process was a BIM model (Building Information Modeling). All the specialist planners and contractors involved were able to continuously feed their planning results into this model. In this way, it was possible to get a grip on the high geometric complexity of the project and prevent collisions of individual components. The BIM model was managed in the Gehry Technologies software system. Due to the enormous size of the project and with its extremely high level of detail (LOD 400), it was at the time the largest model of its kind in the world.
BIM Award 2016 for Werner Sobek
A particular challenge in the Qatar National Museum project was the planning process during construction. The ongoing overall coordination required permanent adjustments to the 3D BIM model in all trades. This required highly efficient planning change management, which included state-of-the-art approaches and processing tools with automatic collision detection and the simplest possible parameterized tracking of planning data.
Werner Sobek was honored with the 2016 BIM Award for its innovative use of BIM technology.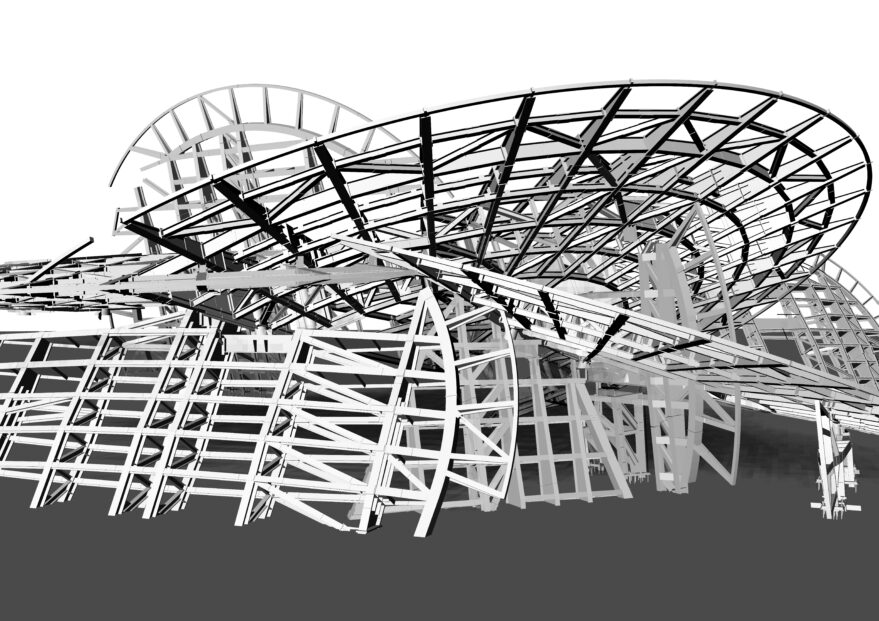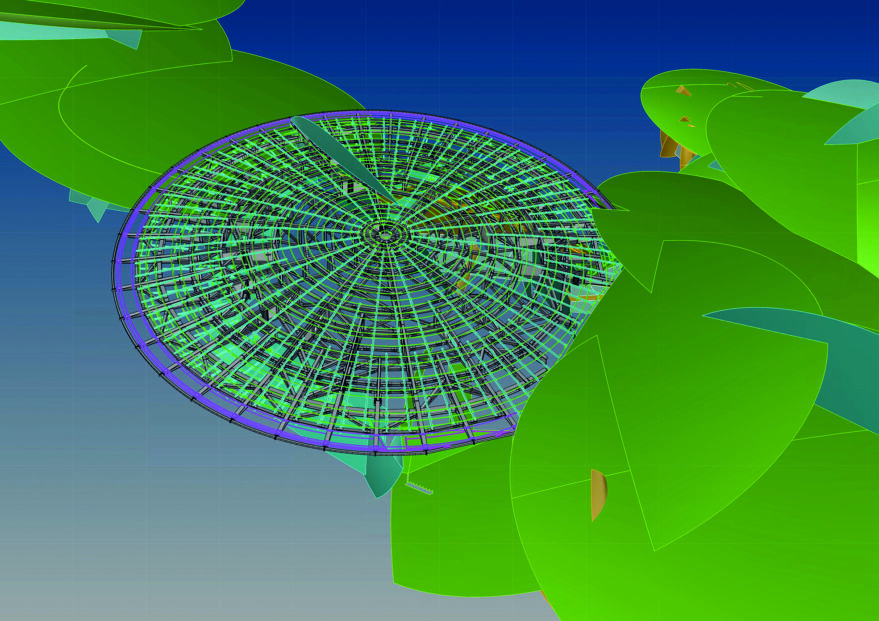 Architecture
Ateliers Jean Nouvel, Paris/France
Planning time
2011 − 2014
Construction time
2013 − 2019
Services by Werner Sobek
Consulting, site supervision and interface management of the building envelope
Full engineering and 3D detailed design and fabrication design for the secondary structure, parts of the primary steel structure and the 3D FRC panels fixings
BIM discipline coordination
(Demand planning; Variant studies; Visualisation; Analysis, simulation and verification; Derivation of drawings and documents; Quantity take off and cost analysis/estimation)
GFA
40,000 m²
Client
Qatar Museums Authority, Doha/Qatar
Photography
HG Esch, Hennef/Germany
Iwan Baan, Amsterdam/Netherlands
Andreas Keller, Altdorf/Germany
Roland Halbe, Stuttgart/Germany
Nikolay Kazakov, Karlsruhe/Germany
Awards
BIM Award – Sonderpreis 2016