CAU (Christian-Albrechts-Universität)
The four faculty blocks of the Christian Albrechts University in Kiel are being renovated.
Refurbishment During Ongoing University Operations
The refurbishment will take place in individual construction phases during ongoing university operations: It will take at least 10 years. An approx. 15,000 m² library landscape will be created in the basement, connecting all blocks. Most of the existing buildings between the faculty blocks will be demolished to allow the campus to be redesigned.
Werner Sobek is responsible for the structural engineering.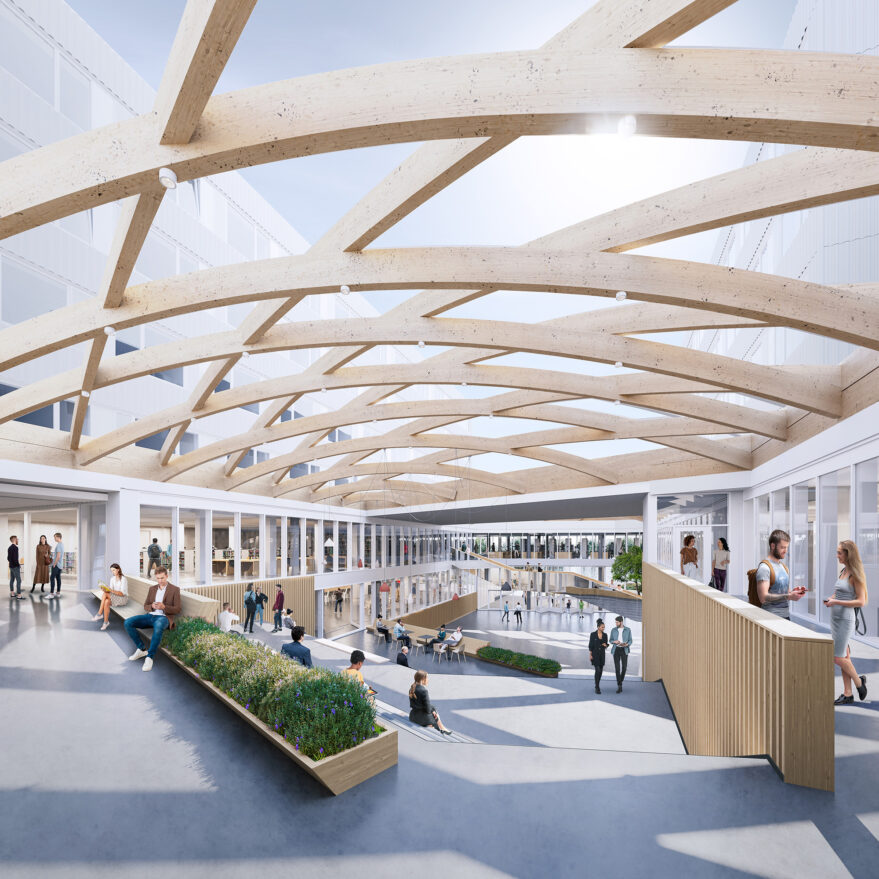 Architecture
agn Leusmann, Hamburg/Germany
Planning time
2023 – 2031
Construction time
n.a.
Services by Werner Sobek
Structural engineering  (WP 3 – 8 acc. to HOAI)
GFA
n.a.
Client
GMSH (Gebäudemanagement Schleswig-Holstein), Kiel/Germany
Renderings
agn Leusmann, Hamburg/Germany