The 13-storey building 1301 on Pennsylvania Avenue in Washington is characterised by an extremely transparent double-skin glass facade. It opens the office building to the street. An external rope facade of storey-high glass panels with stainless steel cables and fittings is suspended in front of the glass facade – from the roof to the lobby.
Glass Lobby Facade Characterises the Appearance
The lobby facade, which characterises the appearance of the building along Pennsylvania Avenue, spans two storeys. It, too, is fully glazed and is braced by glass gravity members. The glazed building envelope was designed to the highest standards of quality and user comfort.
Pennsylvania Avenue is one of the most famous streets in Washington D.C., the capital of the United States.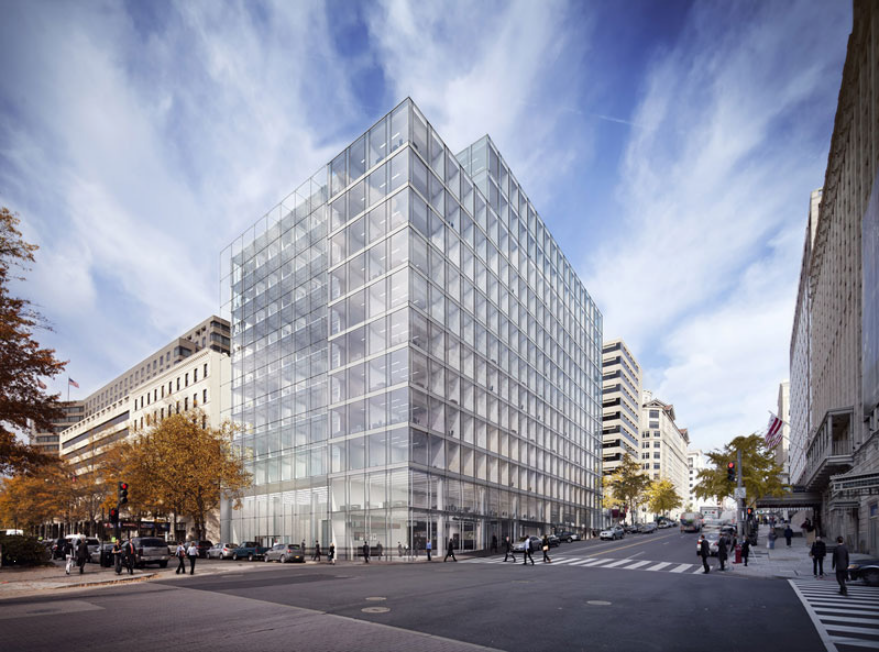 Architecture
Jahn, Chicago/USA
Planning time
2010 − 2017
Construction time
2017 − 2018
Services by Werner Sobek
Facade engineering for special facades
GFA
25,680 m²
Client
Quadrangle, Washington D.C./USA