The headquarters of Zalando SE in Berlin Friedrichshain is extended by a third building. In addition to being used as an office, the lower floors will provide meeting areas and a public space for interested Berliners and visitors.
DGNB Gold Certification Sought
A new meeting place for the employees will be a green roof terrace with numerous seating areas. The naturally ventilated underground car park in the basement offers parking spaces with charging points for electric vehicles.
It is intended for the building to receive a DGNB certification in gold.
BIM: From Construction site to Facility Management
At Headquarters BHQ-Z, the BIM models of the structural and facade engineering were continuously updated from the design to the execution phase. They form the basis for maintenance, operation and facility management of the finished building.
To ensure that the models meet the information requirements, necessary attributes per category such as wall, window, support, etc. were agreed and subjected to regular quality checks by BIM management. CAD-based 2D facade details were also referenced in the model to create a close link between the two forms of representation.
For digital construction site management, the current and approved partial models as well as the plans derived from them were made available on a mobile device during the execution phase. In this way, defects could also be digitally located, documented and assigned to the responsible trade.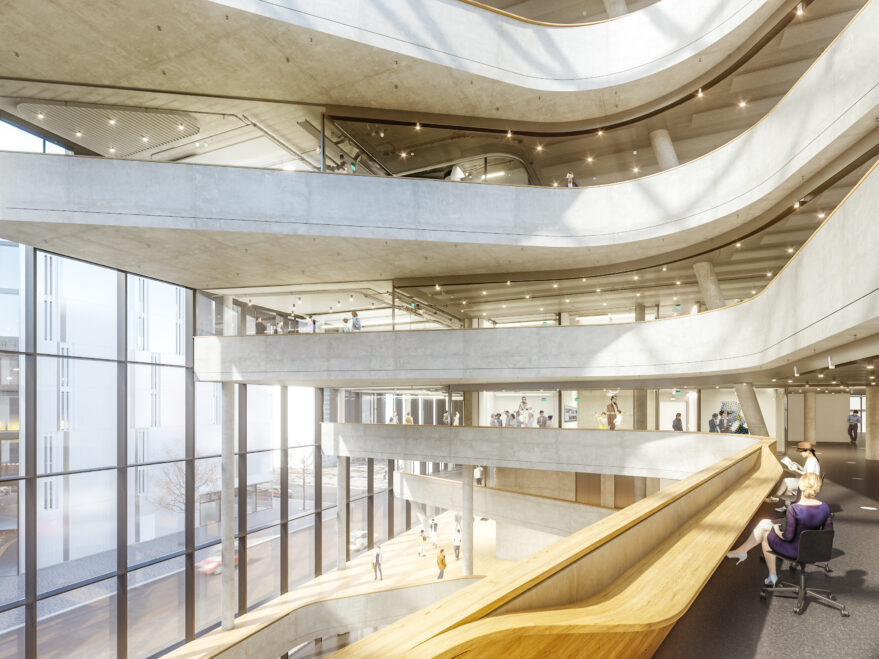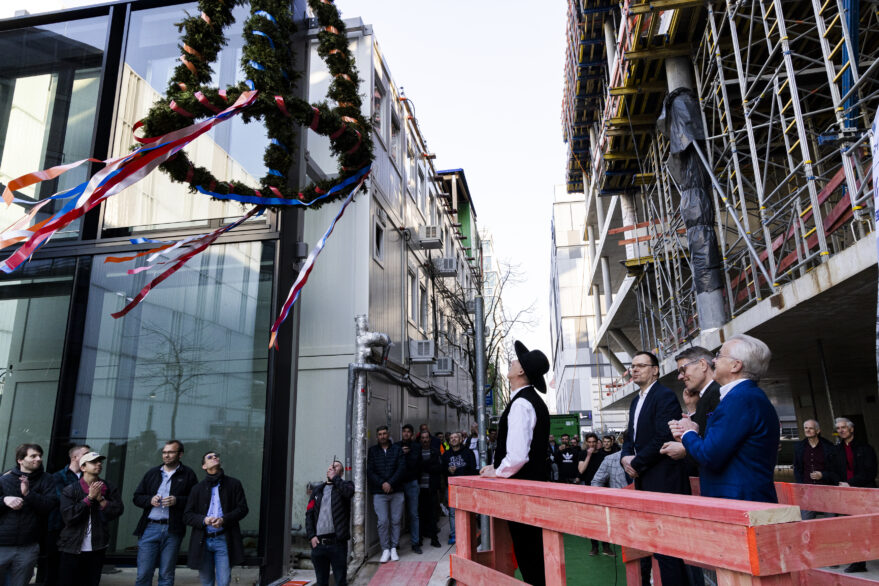 Architecture
Henn, Berlin/Germany
Tchoban Voss Architekten GmbH, Hamburg/Germany
Planning time
2019 − 2022
Construction time
2020 − 2023
Services by Werner Sobek
Structural engineering (WP 1–6 acc. HOAI 2013)
Facade engineering (WP 1–8 acc. AHO Nr.28)
Thermal insulation and energy balancing (WP 1–8)
Building and room acoustics (WP 1–8)
BIM discipline coordination
(Demand planning; Visualisation; Analysis, simulation and verification; Quantity take off and cost analysis/estimation)
Client
Wartburg-HIH Invest Real Estate GmbH, Hamburg/Germany

Photography
Henn, Berlin/Germany
Site photography
HIH Real Estate GmbH, Berlin/Germany
Wolfgang Reiher, Schwäbisch Hall/Germany