The Enzo Ferrari Museum, the "Casa Natale Enzo Ferrari", was built between 2009 and 2012 in the immediate vicinity of Enzo Ferrari's birthplace in Modena. Werner Sobek was responsible for the structural design of the cable facade and the steel roof structure as well as the detailed design and 3D processing of the building envelope. Both the structural design and the facade design presented a particular challenge due to the geometric complexity of the building. 
Geometric Complexity as a Special Challenge
The 78 m wide and 45 m deep museum building is characterised by the curved rope facade and directly adjoins Ferrari's birthplace. The shape of the facade with its double-curved aluminium shell is reminiscent of the bodywork of the Ferrari racing cars that the museum presents. An aluminium system from shipbuilding was adapted especially for the opaque outer skin. For cost reasons, the load-bearing substructure of the building consists exclusively of laser-cut flat steel.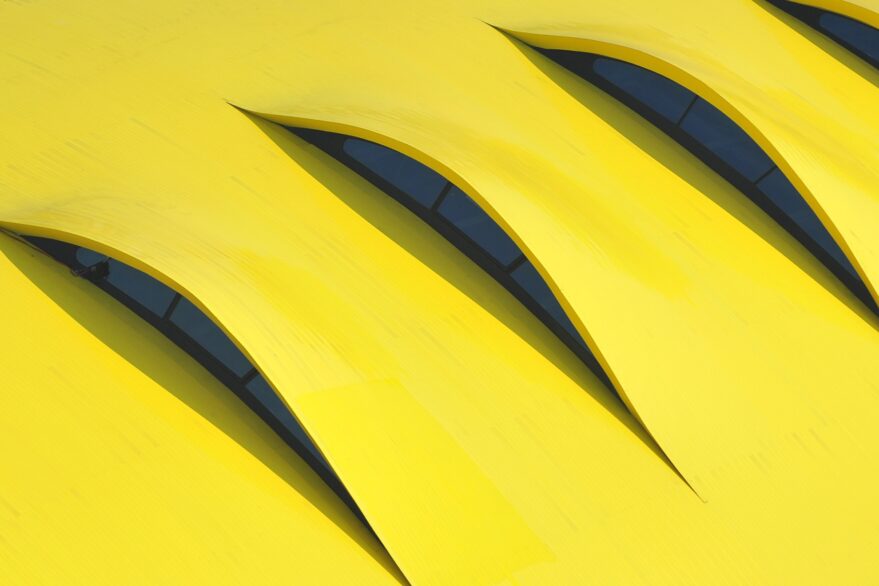 Architecture
Future Systems, London/United Kingdom
Planning time
2009
Construction time
2009 − 2012
Services by Werner Sobek
Structural engineering of the cable facade and the roof steel construction
Detailed design and 3D planning of the building envelope (Cable facade + Aluminium case)
GFA
5,200 m²
Client
TELEYA, Calerno/Italy
Photography
studio129, Paris/France
Curved Rope Facade in Connection with the Birth House
The construction of the skylights was even more demanding than the roof cladding. All data for the surfaces of the reveals and connecting elements had to be generated parametrically (with the help of certain variables and algorithms).
The museum's 11 m high sloping rope facade is supported only by vertical pretensioned stainless steel spiral ropes. These cables are connected to a 62 m long curved hollow steel profile that transmits the loads to the solid structure and to two Y-shaped steel columns.